Purchase & Payment Flow
Welcome to Pick Me · Stationery & Lifestyle Store. Should you need further assistance during purchase, please feel free to contact us anytime. Thank you.
Live Chat: (Click on the chat button on the right corner)
Email: pickme.general@gmail.com
Facebook / Instagram: @pickme.lifestyle
Step 1:
Choose your favourite items and "Add to Cart". Go to "Cart" section and you will see your listed item(s) as below:-
Click "Check Out" once ready for next step. Or else you may edit the quantity by updating the cart, or add new item(s) in it.
Step 2:
Apply coupon code first (if any) before filling in shipping details. Delivery method "Shipping (Delivery)" is applicable for both Self Collection and Courier Delivery service. (No worries!)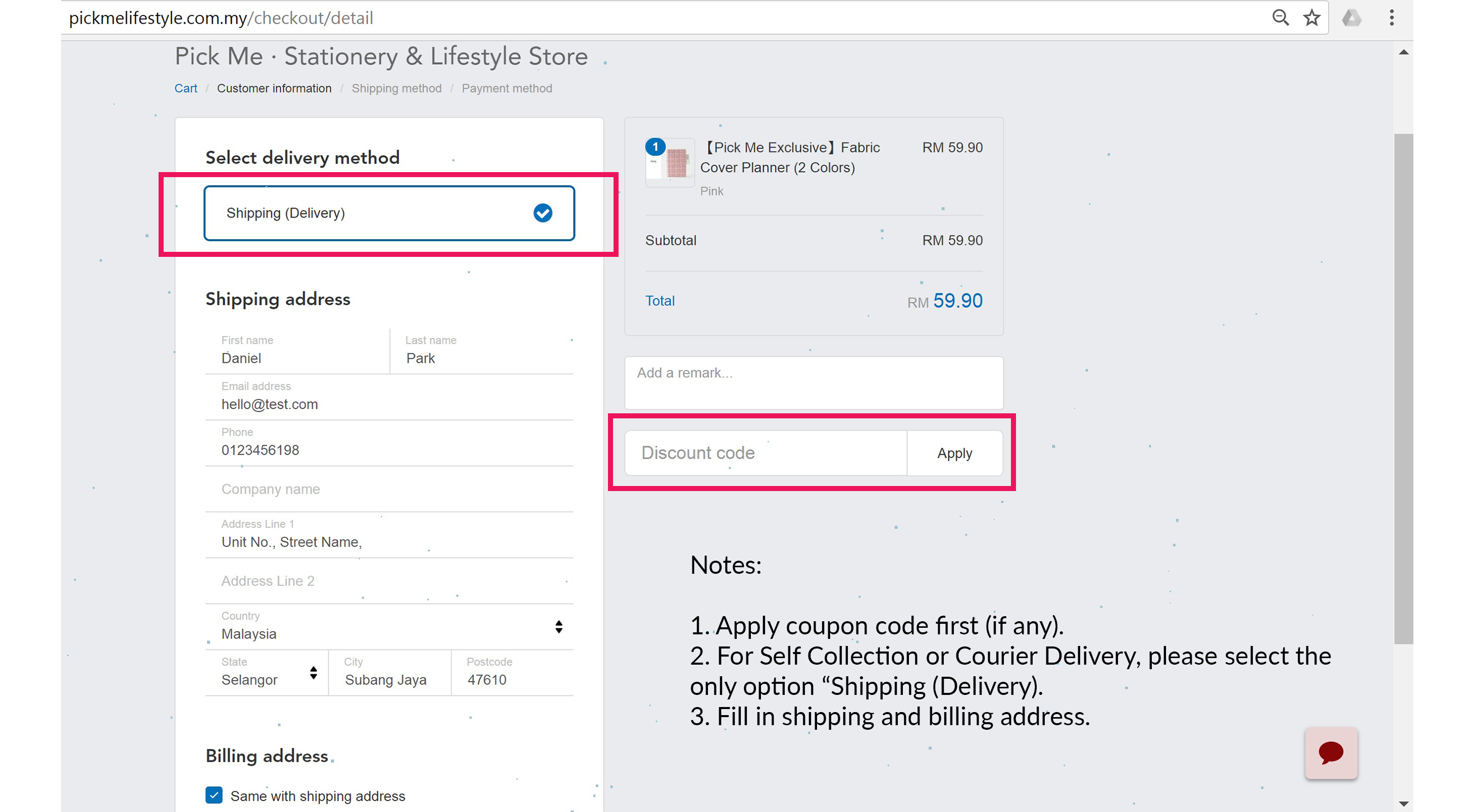 Step 3:
Fill in Shipping and Billing address.

Step 4:
Choose "Self Collection" or any preferred "Courier Service Provider" from the list stated. The charges will be vary according to weight and location. For "Self Collection", once selected and placed order, please contact us for confirmation.
Please note that Pgeon Express is NOT available due to restricted location coverage. We apologize for the inconvenience caused.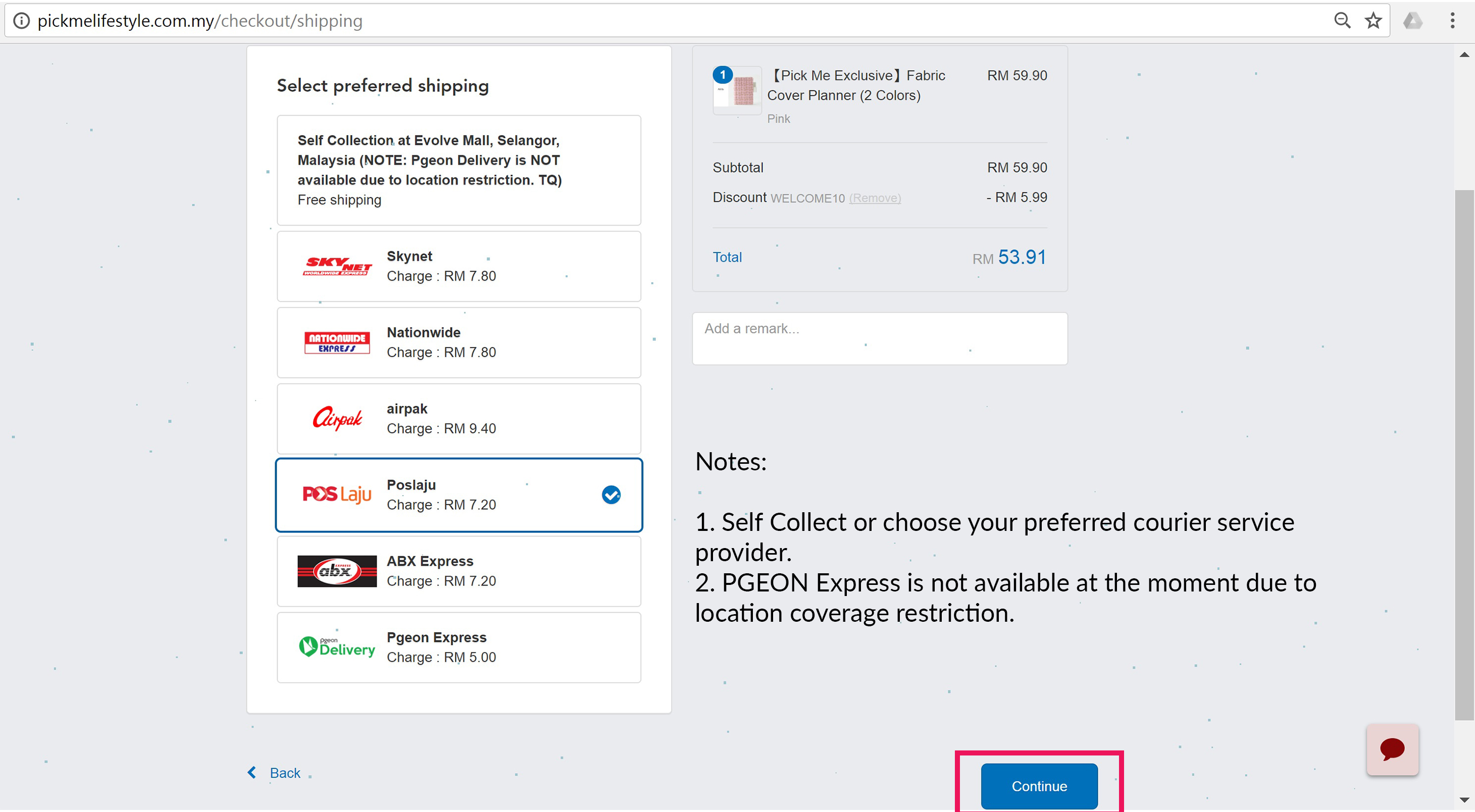 Step 5:
Click "Use Credit" if you would like to utilize any remaining store credit. Or else, just proceed to choose Payment Method for payment.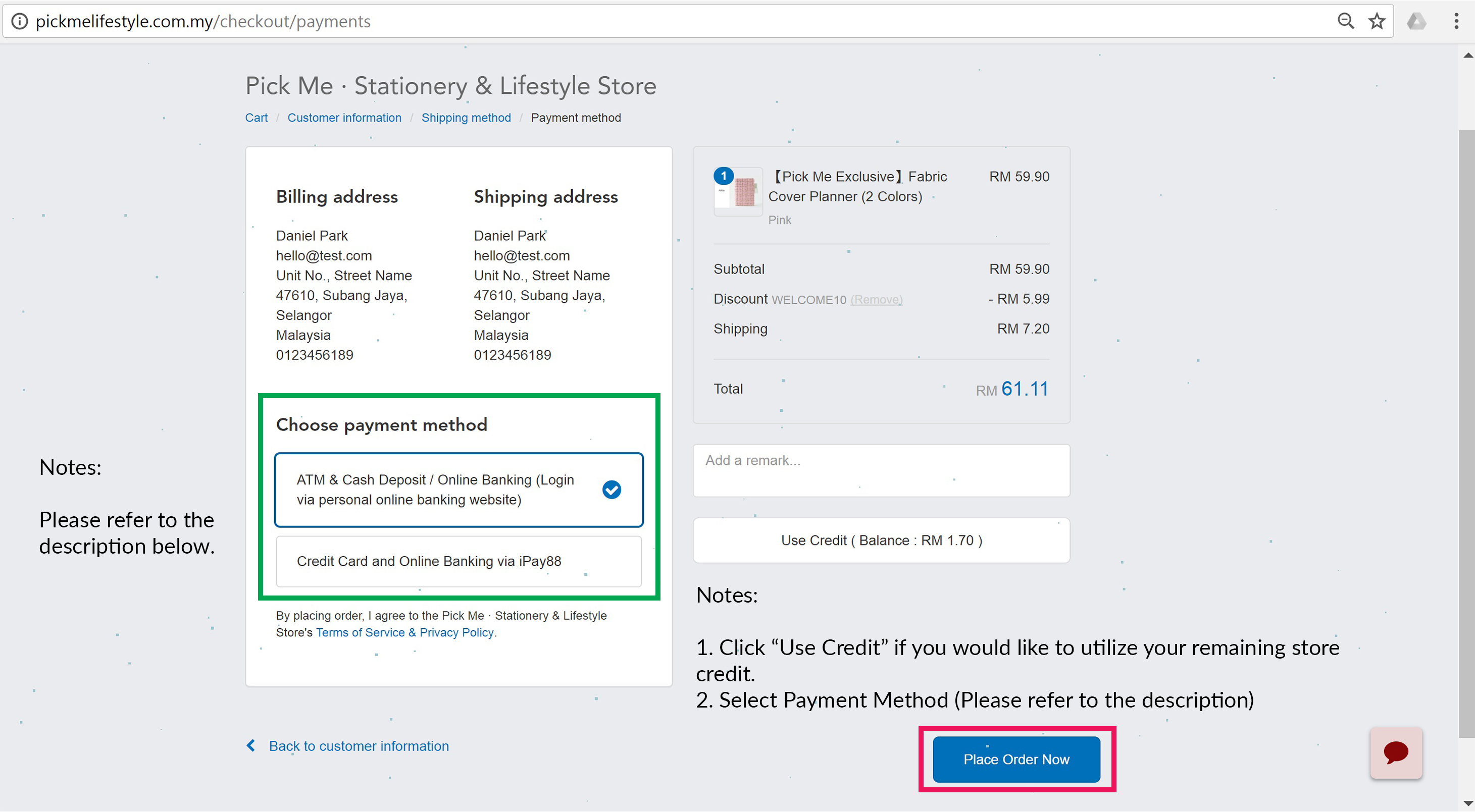 Payment Method Descriptions:
A) First Option: ATM & Cash Deposit/ Online Banking (Log into personal banking account separately)

This is for offline payment via ATM / Cash Deposit machine, or logging into your own personal online banking account separately to transfer payment to our CIMB Bank Account.
For example,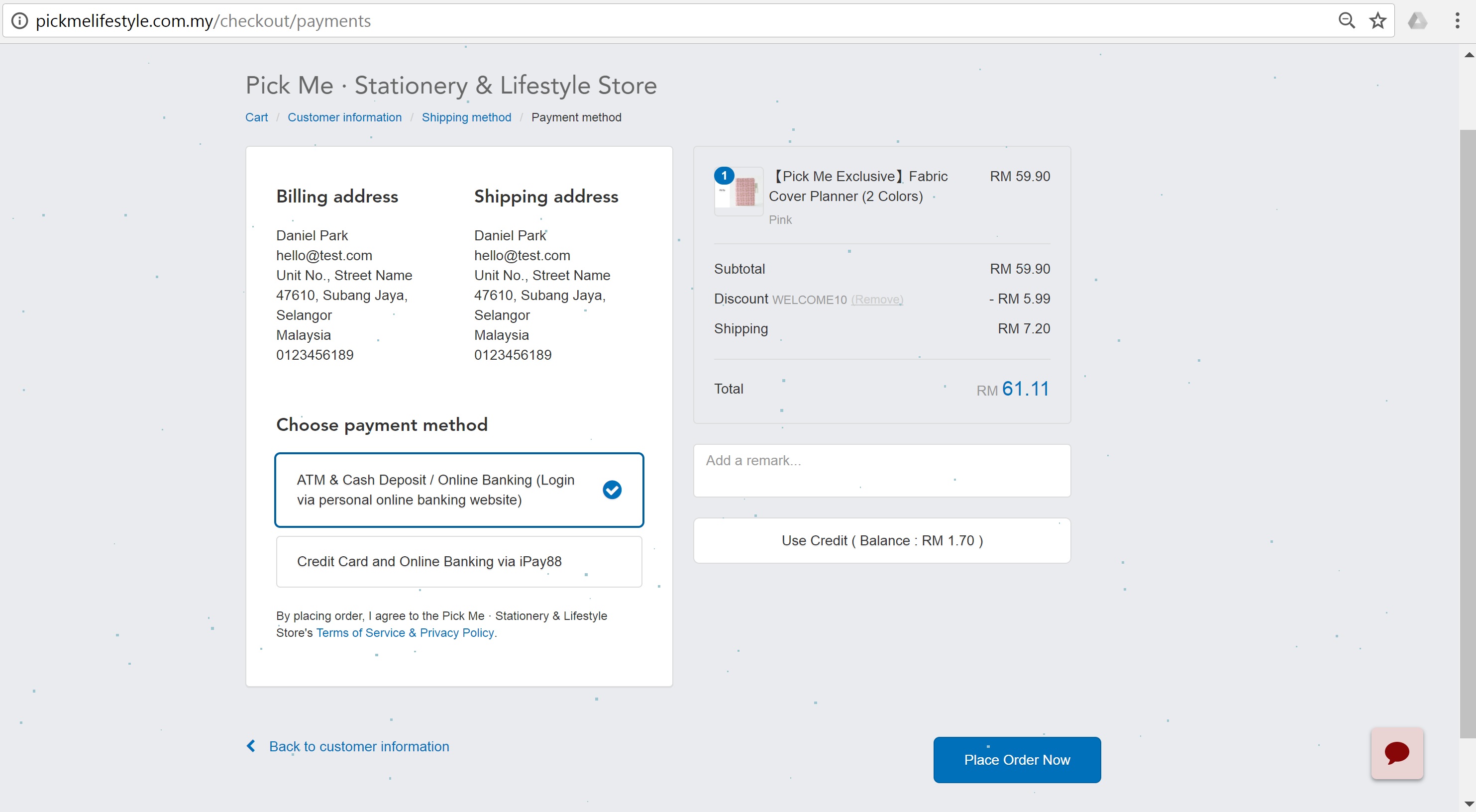 Click "Place Order Now",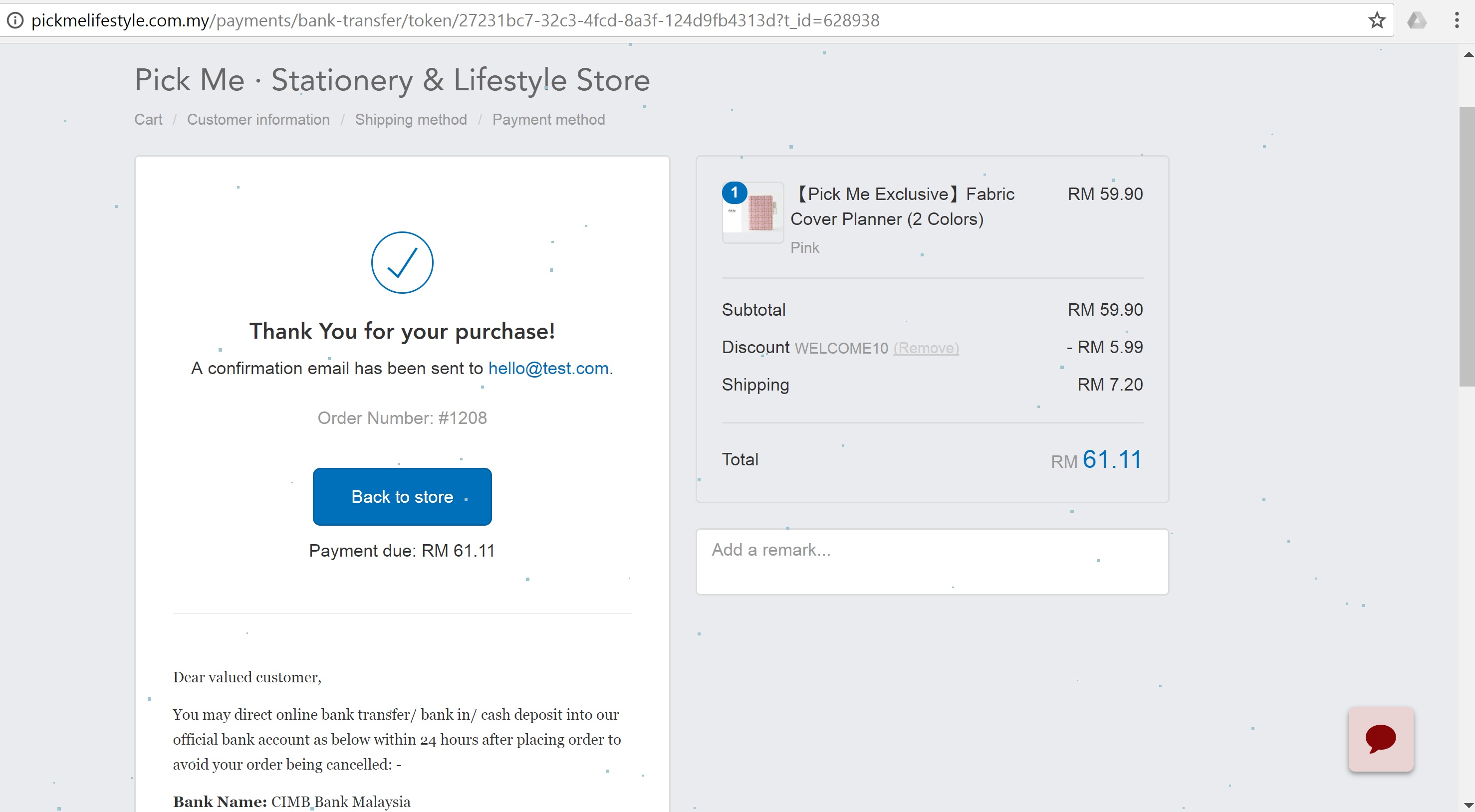 Order confirmation email shall be sent to your registered email within 15 minutes (usually instant). By then, you may proceed to transfer or deposit your payment into our bank account:

Bank Name: CIMB Bank Malaysia
Beneficiary Name: Doubly Enterprise
Beneficiary Account No.: 8007934354
Please remember to send us your payment receipt for shipping arrangement. Thank you.
B) Second Option: Credit Card and Online Banking via Ipay88
We have online payment gateway ready for instant payment via Credit Card, Paypal, FPX Online Banking. All will be done within the given time frame instantly before leaving this site.
For example,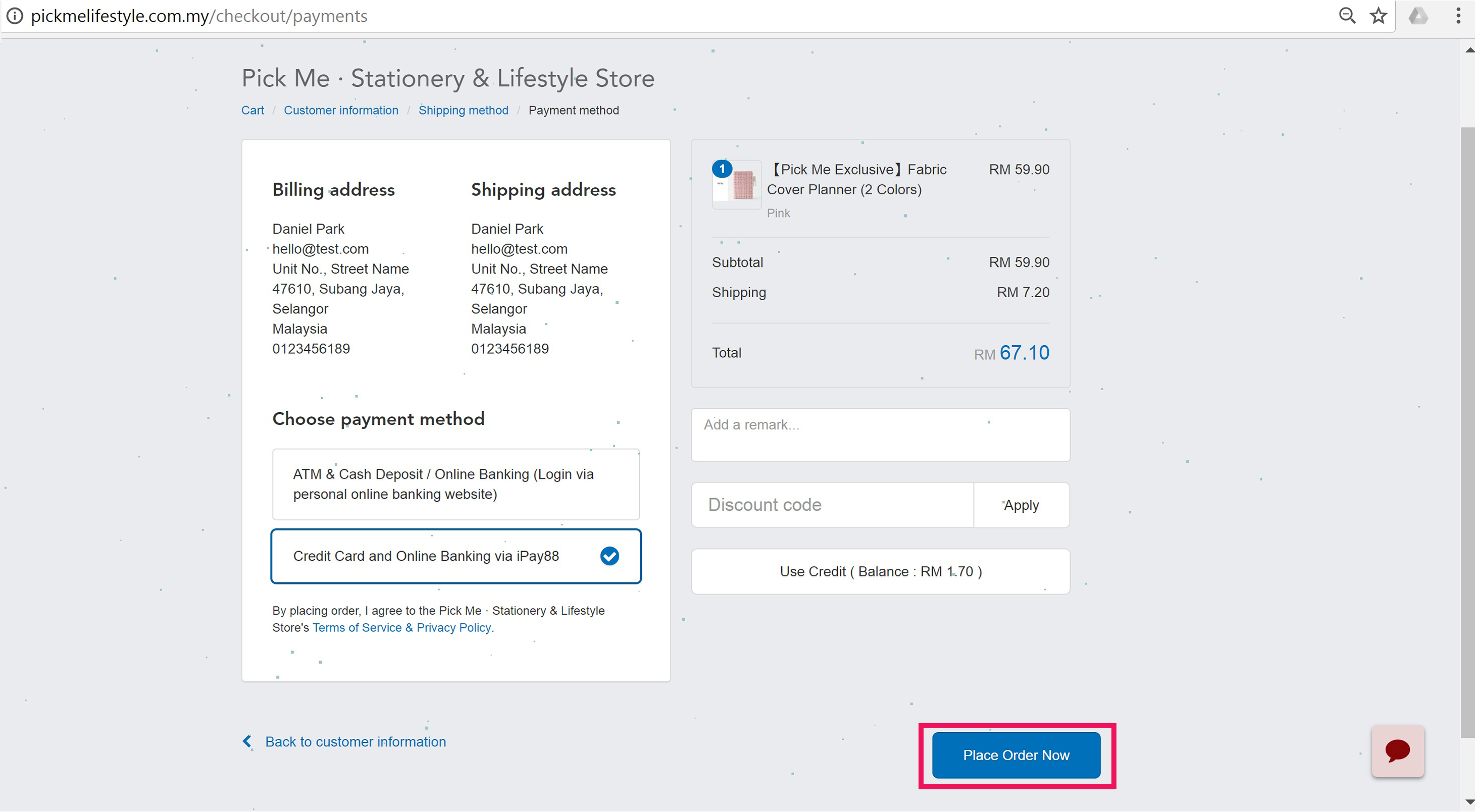 Click "Place Order Now", and it will lead you to the payment page below:-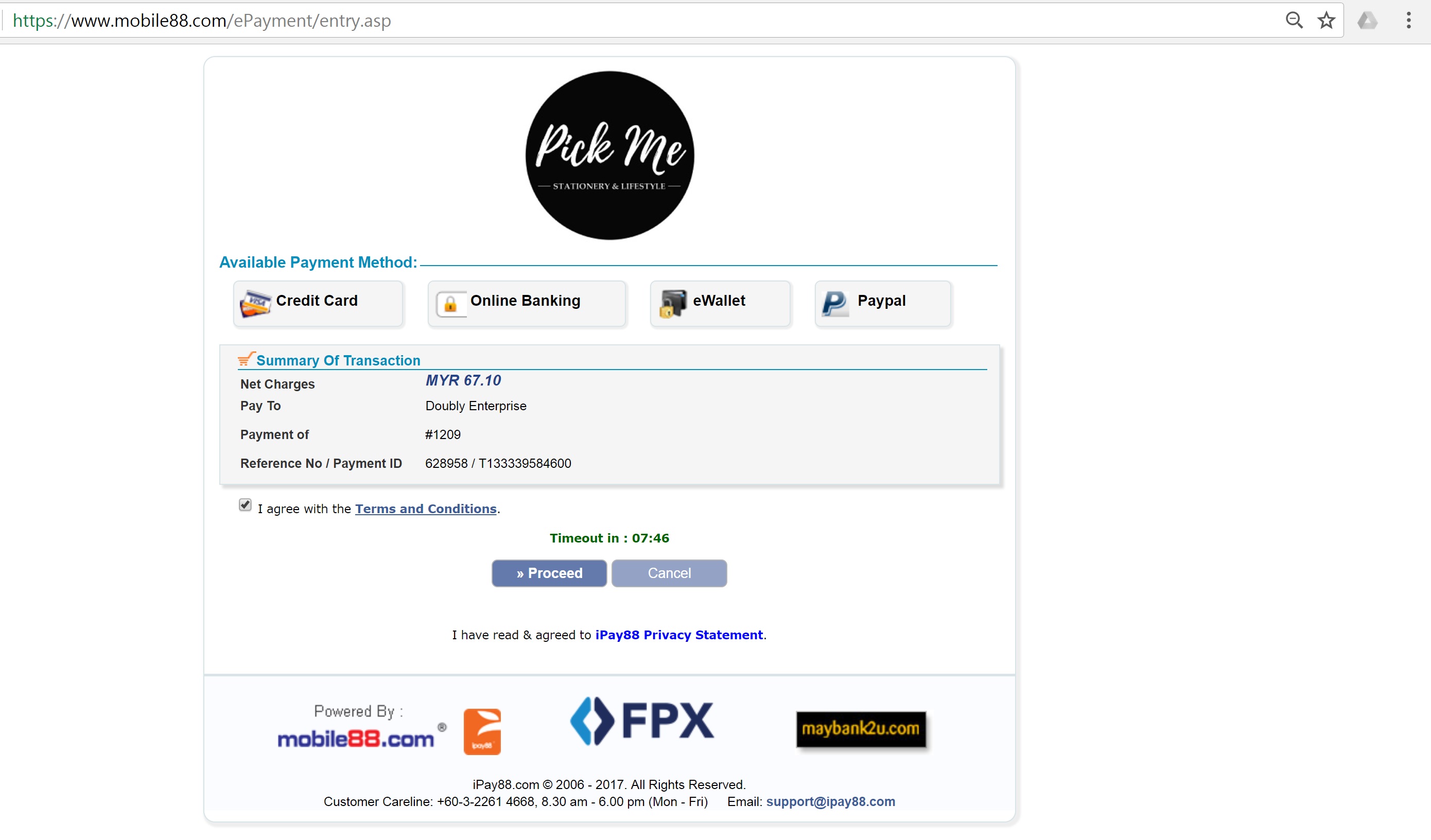 Choose your preferred payment method such as Credit Card, Online Banking, eWallet, Paypal.

1) Credit Card:
Choose "Credit Card",



Then fill in the card details below:-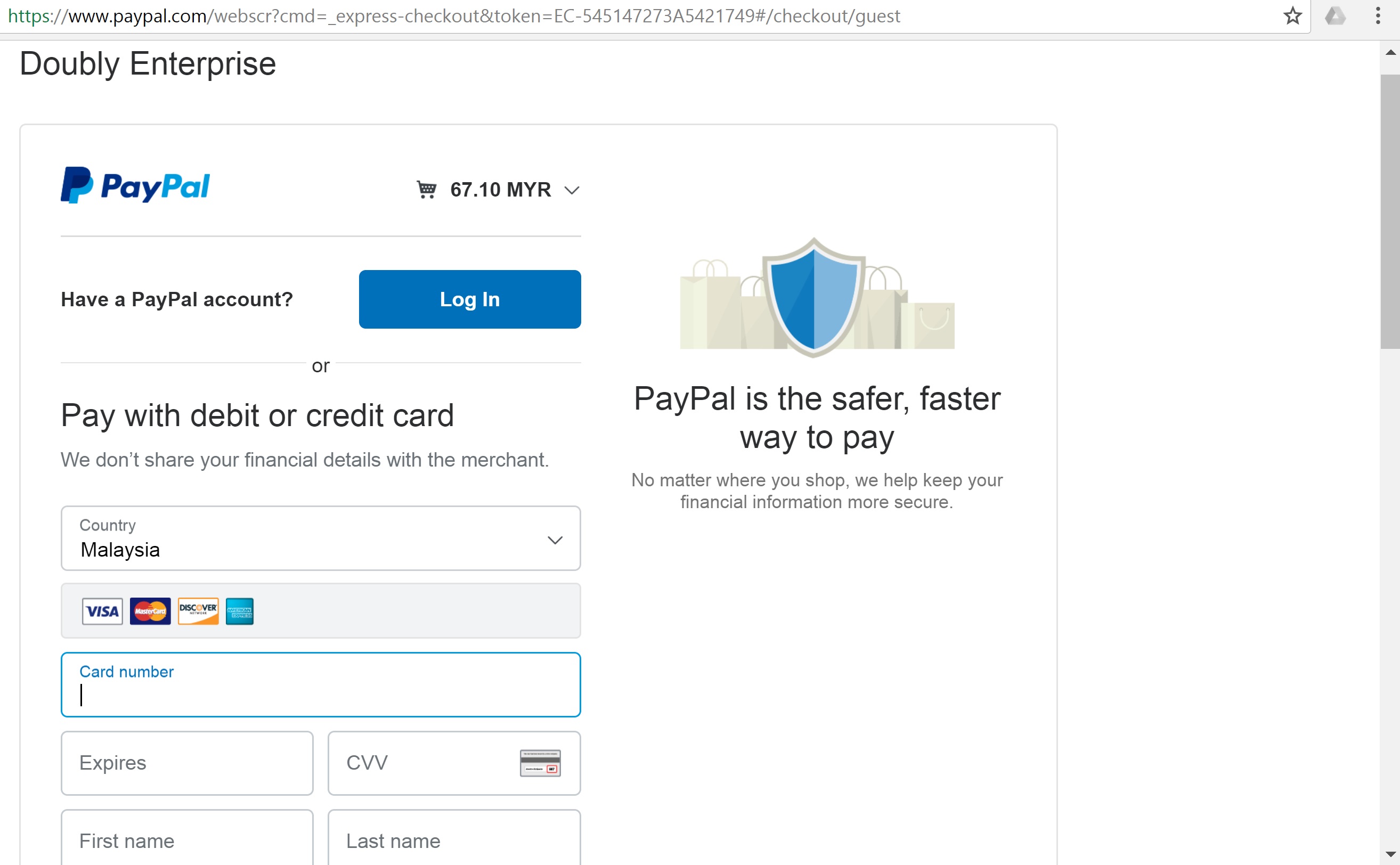 2) Online Banking
These are the available bank listing for FPX online banking. Once selected your preferred bank, it will lead you to the respective Online Banking Log In page for further steps.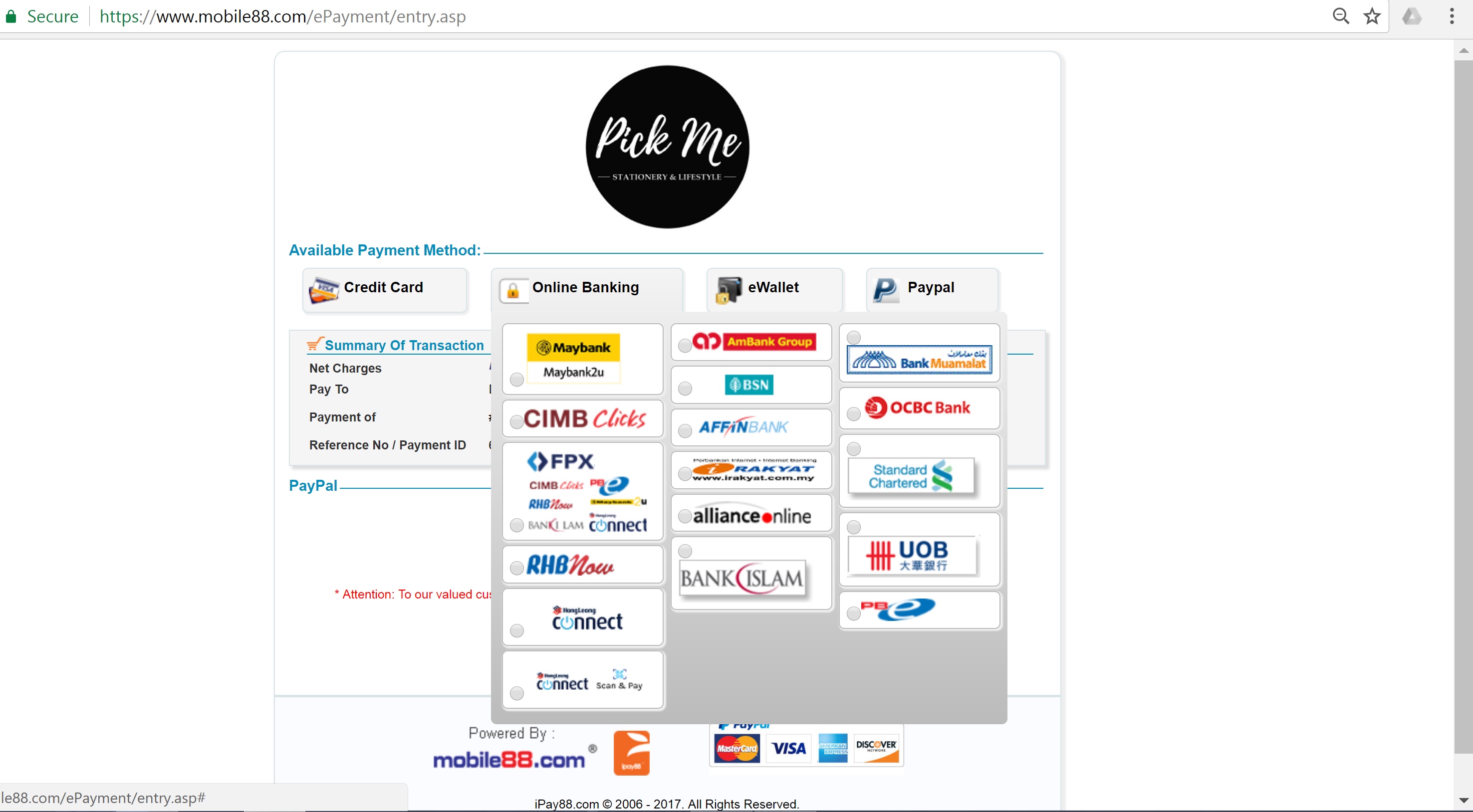 3) eWallet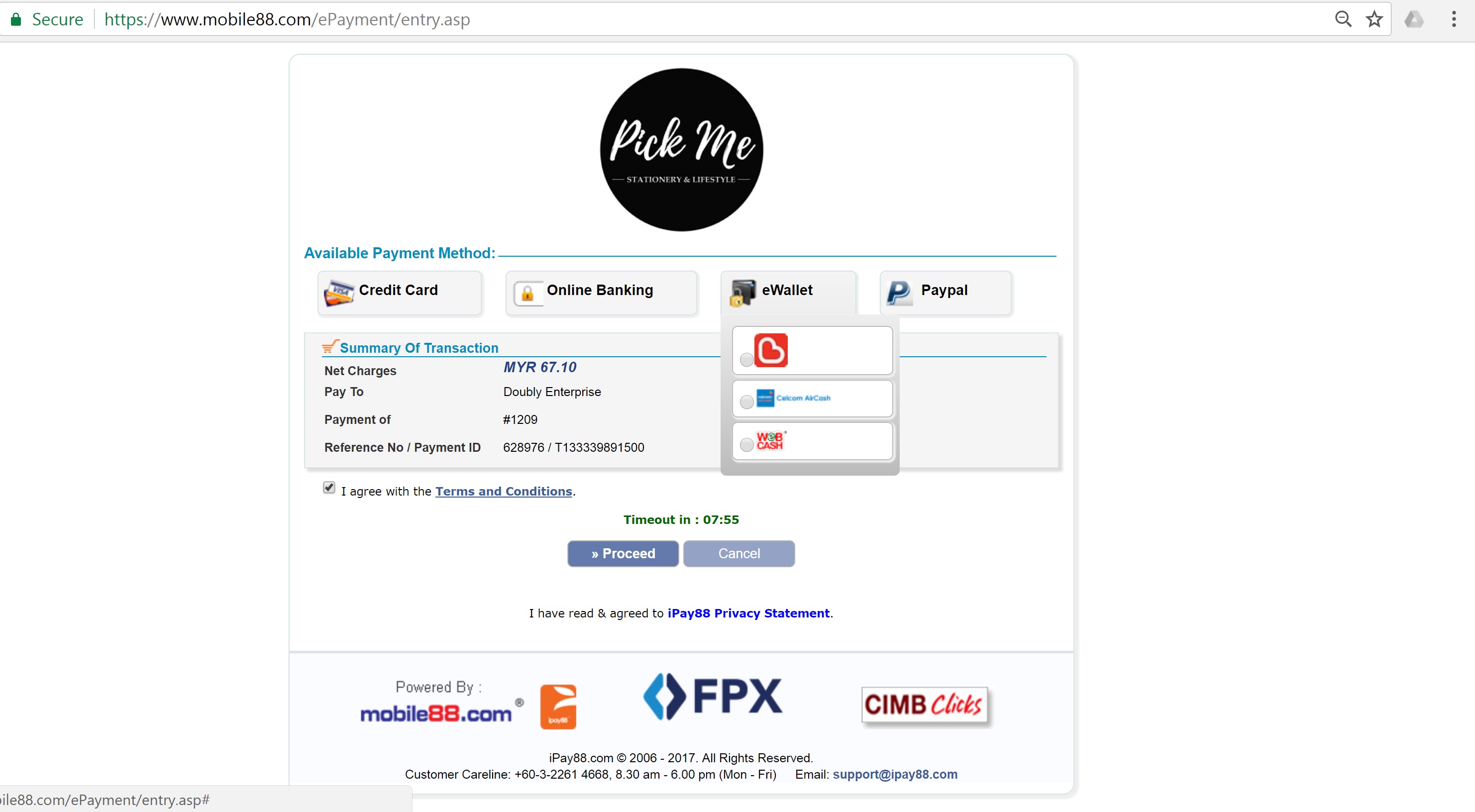 4) Paypal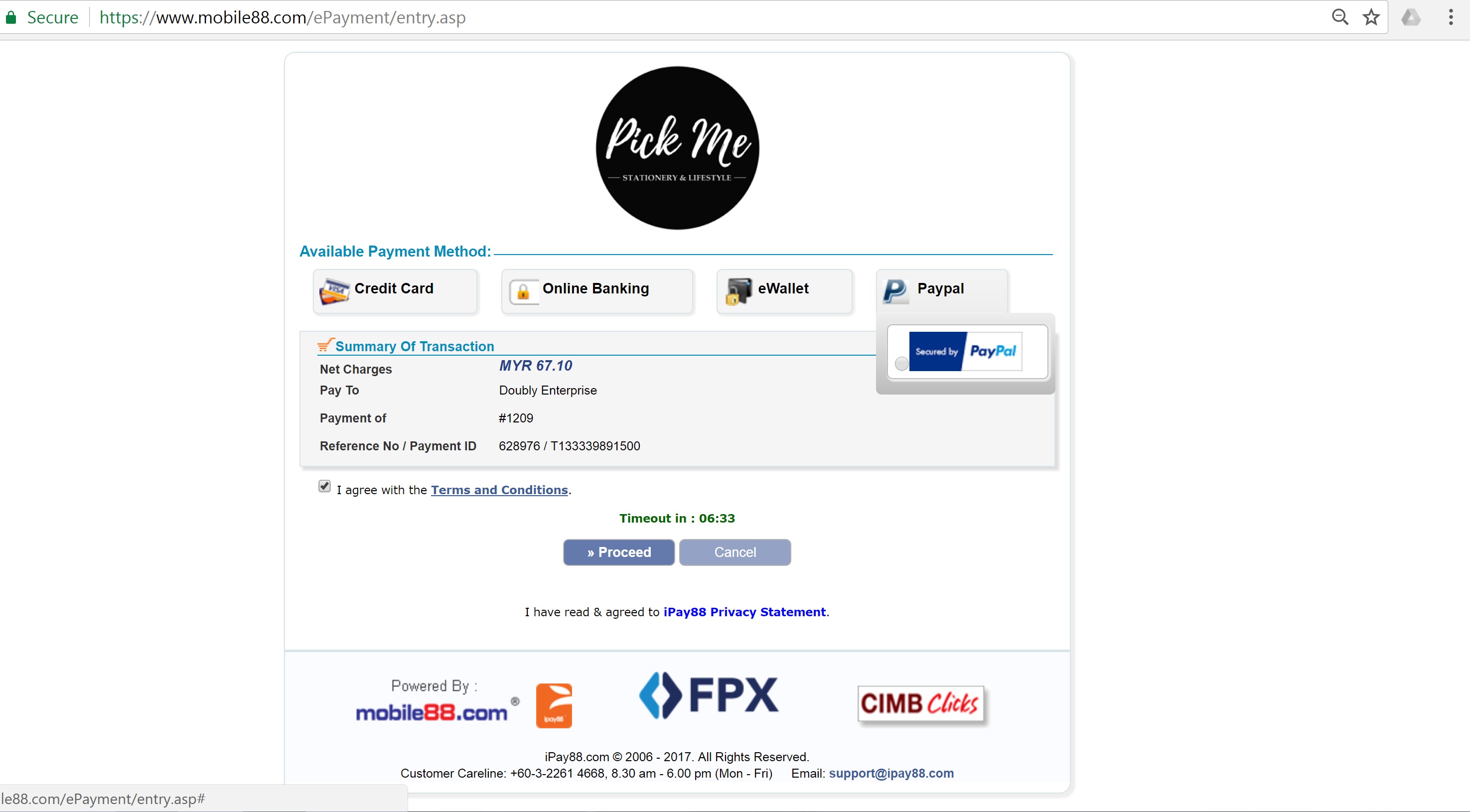 Notes:
If any payment transaction failed, you may select "Pay Again" or contact us should you need further assistance.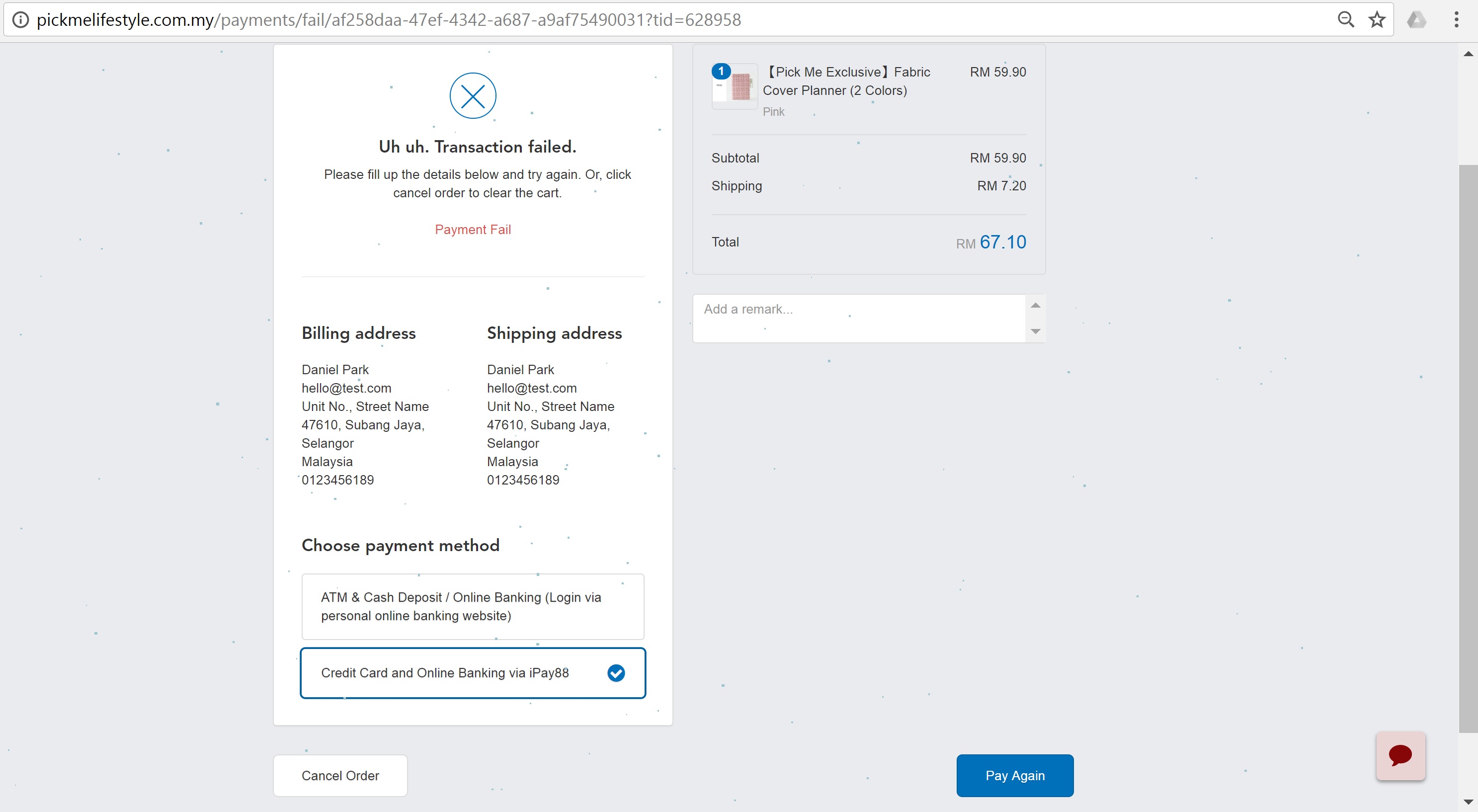 Thank you.